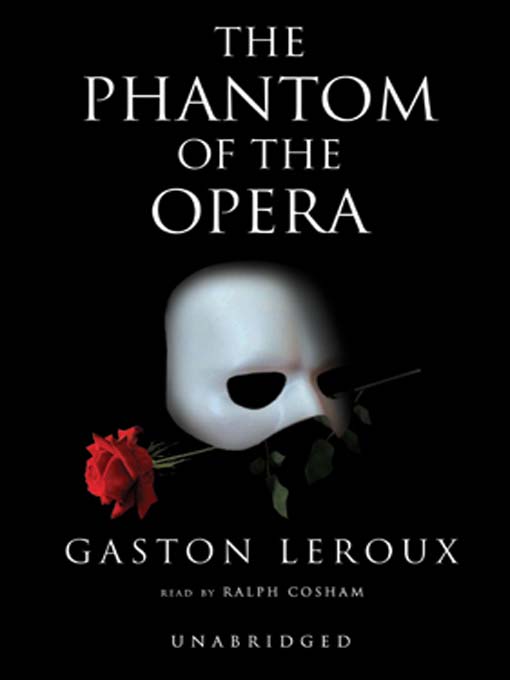 'The Phantom of the Opera' by Gaston Leroux

This gothic and sometimes dark detective story has been termed a "classic" by some, but purely only for its unforgettable title character. The quality of the writing is nothing spectacular, (ok, I'll say it – it's just plain bad!) - switching narrators, genres, styles like a freaky dream.
Still, the character of "Erik" (The Phantom) is an unforgettable and fascinating case in character study (almost a hundred years later, this character was explored expertly in 'Phantom' by Susan Kay, which I can't recommend due to some sensual content).

'Phantom of the Opera' isn't a bad plot, but it is confusing at times and silly at others. The best element is the opera house itself, and the Phantom's hidden liar underneath. You get the feeling that the author had more to the story than he gave us.

I saw Andrew Lloyd Webber's film version of 'The Phantom of the Opera' before knowing anything about The Phantom, the history-making Broadway musical, or even the original book, so my opinion of this book, being very unlike the movie, may be biased. The movie was very enjoyable - a great example that "good" musicals are possible for the 21st Century!
Only recommended for the very loyal 'Phantom Phans', or someone who wants to catch of glimpse of the history of the phenomenon.

Objectionable Content: There are some minor cuss words scattered throughout. A bit violent at times. Recommended ages: 15 and up.